Vehicle Storage in Knoxville, TN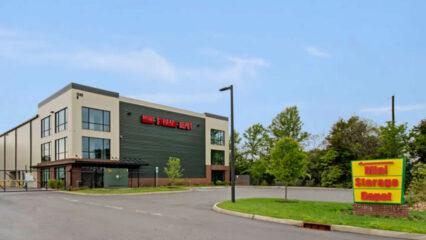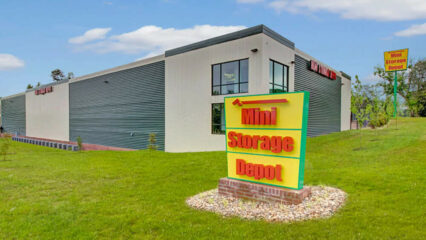 RV, Boat, and Auto Storage in Knoxville, TN
Our vehicles consume a lot of precious space in our driveways and garages—not to mention when we're not regularly using them. Whether you're looking to store a boat, an RV, or another type of seasonal vehicle in Knoxville, TN, Mini Storage Depot has the vehicle storage solutions you're seeking. 
Our two facilities offering vehicle storage in Knoxville are located on Oak Ridge Highway and Maynardville Pike in North Knoxville. Within close proximity of several parks and campgrounds like Poland Creek and Melton Hill Dam and Poland Creek, our Knoxville vehicle storage options are ideal for storing your RV, camper, plus any other outdoor gear you might have until you're ready to hit the road again.
Knoxville, TN, Vehicle Storage Features
Mini Storage Depot in Knoxville is proud to provide local RV, boat, and car storage for you, no matter if you need it for a few months or a few years. When you store a vehicle with us, you'll get:
24/7 facility access
Computerized gate access
Flexible monthly rental terms
Online payment options
Our outdoor parking and storage spaces in Knoxville are available in sizes from 10×20 to 12×40 for vehicles of various sizes. Not exactly sure what type of vehicle storage spot is best for your wheels or watercraft? Our professional Knoxville storage staff is happy to help you select a space.
Rent or Reserve Knoxville Vehicle Storage Today
Ready to take the wheel and reclaim room at home? At Mini Storage Depot, we're here to help Knoxville residents find the vehicle storage space they need for cars, boats, campers, motorcycles, and more. Cruise through our open vehicle unit rentals at facilities in Knoxville offering boat, TV, and auto storage. Then, reserve your space online or visit us in person today!
If you have additional questions about self-storage in Knoxville, TN, visit our list of storage tips and FAQs.
Frequently Asked Questions about Vehicle Storage in Knoxville, TN
What vehicle storage amenities are available in Knoxville?
At Mini Storage Depot in Knoxville, TN, you'll have convenient, 24-hour access to your stored vehicle with computerized gate entry using your personal code. Our vehicle storage rentals also operate on a month-to-month basis with easy online payments.
What types of vehicles can be stored in self-storage in Knoxville, TN?
The following kinds of vehicles can be kept at a storage facility:
Cars
Trucks (pickup trucks, box trucks, cargo vans, etc.)
Boats and jetskis
RVs and campers
Motorcycles
Trailers (flatbed, utility, etc.)
How do I prepare my vehicle for storage in Knoxville?
Some general tips for preparing vehicles to be stored include:
Cleaning the vehicle inside and out to prevent the collection of dirt, dust, and debris
Changing the oil and filter
Filling up the gas tank to prevent moisture, rust, and corrosion in the fuel tank
Inflating the tires to the recommended pressure to prevent flattening
Disconnecting the battery to prevent it from draining
How much does vehicle storage cost in Knoxville, TN?
Depending on the size and availability of parking spaces, you can rent vehicle storage in Knoxville, TN, for as low as about $40 per month with special web rental rates. For larger spaces, you may generally expect a cost of up to about $80 per month.